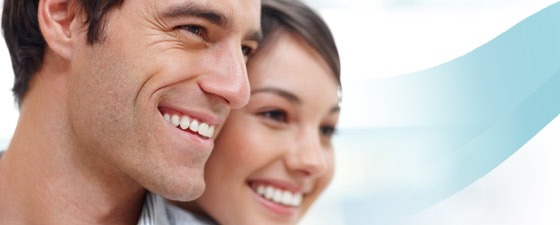 Tooth alignment can be changed at any age. Orthodontic treatment at later stages in life can not only dramatically improve your personal appearance and self-esteem, but also improve the overall health of your teeth and gums. Crooked teeth and a bad bite can contribute to gum and bone loss, tooth decay, abnormal wear of the tooth enamel and surfaces, headaches, and jaw joint (TMJ/TMD) pain.
An increasing number of orthodontic patients are adults, and they agree that it's never too late to get started on that perfect smile.
Adult treatment options
Dr. Lam offers a variety of treatment options that are designed specifically for adults. The new techniques and appliances she uses greatly reduces discomfort levels, decreases the frequency of visits, and shortens treatment time.
Your options may include translucent cosmetic braces or Invisalign that can be worn to improve your smile without most people even realizing that you are undergoing orthodontic treatment.
During the initial examination, Dr. Lam will be able to determine the best possible treatment for your individual needs and the anticipated length of treatment.